Center for Diversity and Inclusion
Creating a diverse and inclusive culture
The Center for Diversity and Inclusion (CDI) serves the Truman State University community by supporting diverse groups academically, emotionally, and socially. We are grounded in inclusive excellence that invites the campus to engage academically and socially with identity development, intersectionality, inter-group relations and justice to develop a consciousness for the common good at Truman State University and the global community.
★ Safe Zone Program
The Truman State University Safe Zone Program was created to have a network of knowledgeable faculty, staff, and students in order to create safe and welcoming environments for lesbian, gay, bisexual, transgender, and queer (LGBTQ+) people. Anyone can come join us and become a Safe Zone ally. Training sessions are for people to learn more about LGBTQ issues and LGBTQ issues regarding students at Truman. Contact Summer Pennell at spennell@truman.edu with any questions you may have.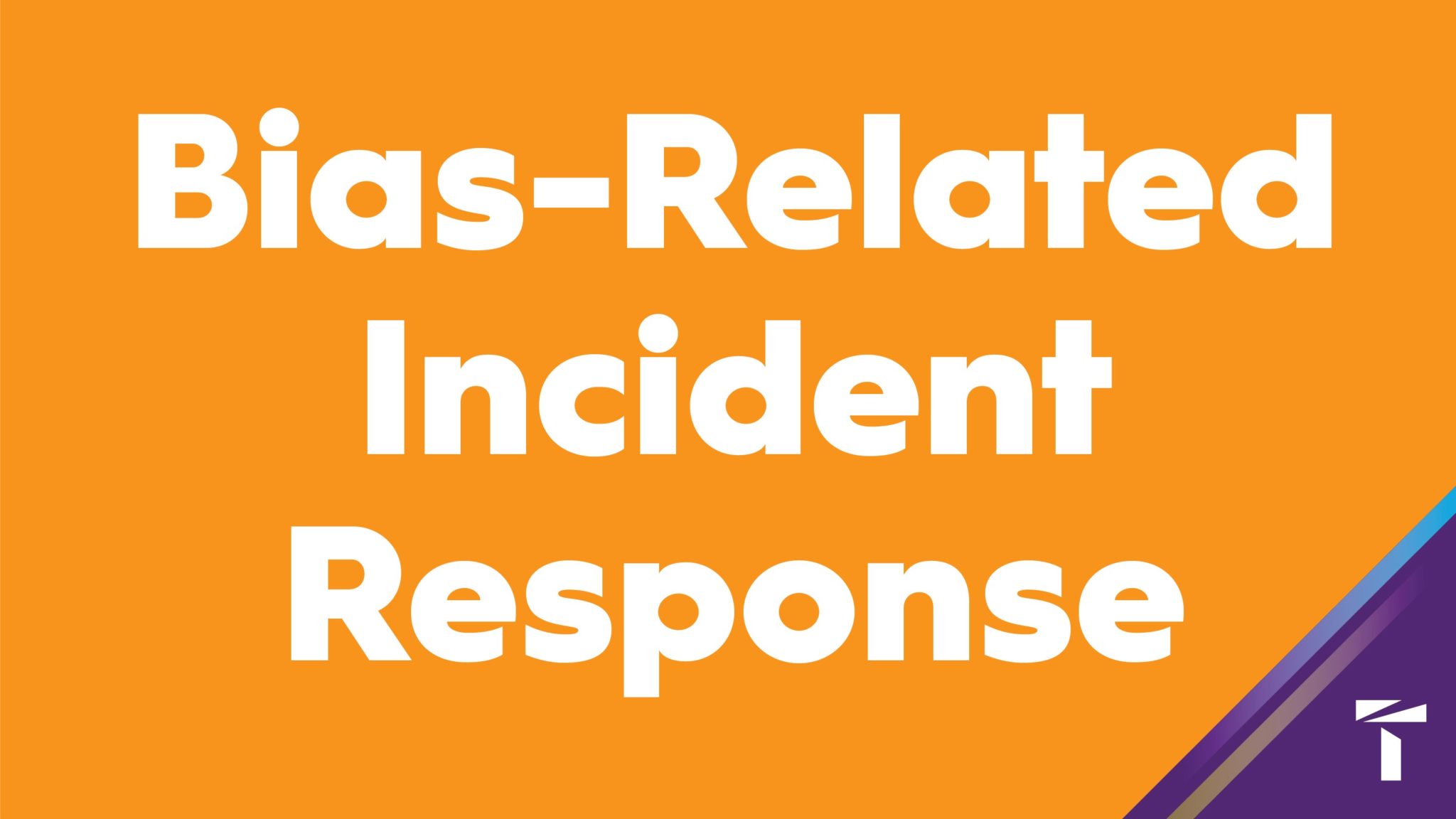 ★ Bias-Related Incident
A Bias-Related Incident is any act that appears and or is perceived by the targeted person as motivated, at least in part, by hostility toward the target person or an entire group because of that actual or perceived age, disability/ability status, race, color, gender identity/expression, national origin, religion/spirituality, sexual orientation, socioeconomic class, etc.
★ Diversity & Inclusion Map
This is an interactive map that includes locations of all-gender and accessible bathrooms on our campus, as well as, additional resources for food insecurity, housing & clothing assistance, wellness, and more. Expand the map to access the additional features and to help find what you may be looking for. Do you have additional questions, or suggestions of services and locations that should be included? Email us at diversity@truman.edu.
TruAlliance
Building Transparent Relationships Between the Truman Department of Public Safety and the Truman Community
TruAlliance was started in the fall of 2020 as an effort to open the lines of communication between the Truman Department of Public Safety and the Truman community. Designed to improve communication by building trusting, transparent relationships with various groups and offices on the Truman campus, the goals of this group are to: (1) establish proactive communication with student groups on campus, (2) enhance meaningful discussions about topics of importance to the students, (3) provide transparency about processes and procedures, and (4) to establish avenues for proactive, rather than reactive change on campus. This group is meeting by Zoom on Wednesday afternoons at 3:30 p.m. two times a month. We invite anyone who would like to join the conversation. To be included in the bi-monthly zoom invitation, contact Director of Public Safety, Sara Seifert at sseifert@truman.edu.
Center for Diversity & Inclusion Newsletter
EVERY STUDENT. EVERY STORY.
Our weekly newsletter highlights events and opportunities in and around the Truman community, as well as student spotlights.
CONNECT WITH THE CDI
The Center for Diversity & Inclusion at Truman State University is eager to meet with current and future University students who have questions about our programming or our office in general.
Baldwin Hall 109
Office: (660) 785-4142
Toll Free: 1-800-357-6960
Fax Number: (660) 785-7524
Email: diversity@truman.edu
Everyone has good and bad days—the Center for Diversity and Inclusion helps me with my everyday. Good or bad. I feel loved after visiting.
Jalisa Wines
Class of 2021